The new standard of relief.
Awarded the Physicians Cannabinoid Council
Quality Verified Seal recognizing product
excellence for consumer safety.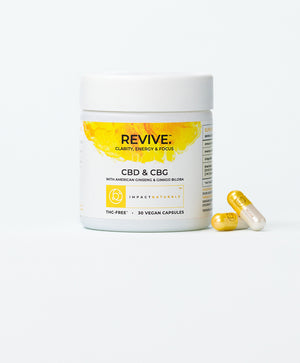 Energy, relief, and clarity.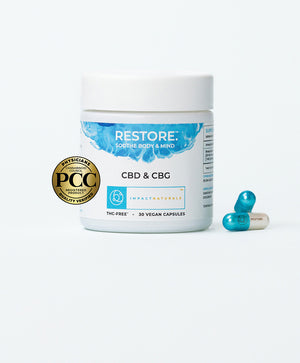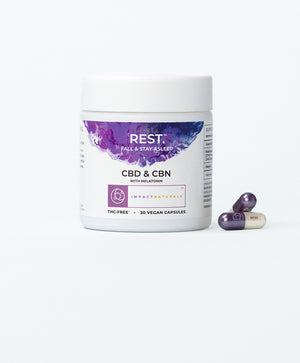 A more restorative night.
New! 5 Capsule trial packs
Try Before You Subscribe
Want to try all our products and see what's right for you? Our 5-capsule sachet packs are the perfect way to get started.
Get your trial pack
Expect More.
Most CBD products can deliver only a fraction to the body of what they promise on the label. So we developed a method to configure CBD and cannabinoid molecules for better and faster absorption into the blood.
We've named this process CHYLOSOMA™.
Find out more
Testimonials
I am a working mom of two very active girls.  My life is very full in the midst of doing all of the "things" while trying to also take care of myself.  I have found that I can get very scattered, lose focus and have low energy.  I was introduced to  Revive CBD and it has absolutely changed my life.  I used to have to drink at least 3-4 cups of coffee per day, which wrecked my stomach and left me still feeling unfocused and exhausted. Now I can just drink one cup of coffee (because I actually really enjoy it!), take a Revive CBD and then feel more energetic and focused for the rest of my day.  I was a bit skeptical at first so I stopped taking them for a few weeks, then restarted.  I definitely felt a difference and will now continue to take them daily to support my focus.

Melissa L.
I wanted to once again thank you, I have been taking your products daily for the last week and a half now and they've already had such a dramatic impact on my mental and physical health. I've been taking Revive first thing in the morning and it's helped me wake up, be more alert and ready for the day which is great because I'm not usually a morning person and it takes me a couple hours to feel fully awake. They've also helped me with my chronic back pain, most days it's hard to move without feeling intense burning pain on my lower back. Since taking your capsules the pain has been tolerable and most days non existent.

The capsules have helped increase my mobility and I've been able to get back into working out and running which is something I hadn't been able to do in months because of the pain. Not only has my physical health improved but also my mental health. I have found myself to be a lot less anxious lately and overall I'm feeling a lot more positive. I gave some capsules to a friend that suffers from insomnia and she was able to sleep through the night after taking 2 rest capsules before bed. I also wanted to note that I have  tried plenty of CBD products in the past to help with the pain and anxiety and the results have never been consistent. That hasn't been the case with this product. I can take a capsule and I know that I'll start feeling relief within a couple of minutes. I don't think I've ever tried a product that has actually made a significant difference like these capsules have.

Michelle C.
I have tried so many sleep products and supplements - and sometimes prescription drugs trying to actually get enough sleep. Most of the time it's still inconsistent and often nothing really helps for more than a night or two. Since trying the 'rest' capsules I think I've been sleeping better than I have in a long time, and I wake up feeling good! I like them better than anything else I've found or tried for sleep so far.

Erin G.
"I've suffered from chronic pain in my neck and shoulder for several years, and found immediate relief and a good night's sleep by using RESTORE. Highly recommended."




John D.
When I feel anxious, I take Impact Natural's Restore product. It helps take the "edge" off, and I am able to calm down.  My family definitely notices that my anxiety lowers substantially when I take the Restore supplement. Also, the Restore supplement does not make me sleepy. I highly recommend this product!

Martha H.
The sleep product is the best I've tried. My wife and I both use it.

Craig E.
I haven't slept like this in months. I got to try the trial version and I'm excited to buy the real thing now.

Courtney L.
"Nothing else has helped me sleep so well. I don't like taking medication in general and I'm glad to have found this."

Fran B.